Providing a quick sale to ease any situation
We've helped countless individuals sell their properties, below are some of the common situations we've assisted with. If you'd like to discuss a quick-sale property option, we'd be delighted to help! Get a swift offer today.
Probate property
An inherited property can feel like a burden at an emotional time period of someone's life. We take a very sensitive approach to these situations and always have our clients best interests at heart. We're here to listen to your worries and come up with a solution that works for you. We can swiftly purchase your property for cash so you don't have to deal with the bills, utilities and fixing the home up whilst it's sat empty.
Retirement
Upon nearing the age of retirement it's common for your property to start to feel bigger than what you need. We have lots of retiree clients that we've walked through the downsizing process and bought their property cash. This suited their need for a hassle-free sale.
Relationship breakdown
In circumstances such as divorce, the related property often needs to be disposed of quickly. To put an end to further arguments and stresses we can buy your property in as quickly as 7 days and for cash! We specialise in dealing with these sensitive situations and work tirelessly to appease said quarrels.
Ill health
When you're struggling with illness the last thing you want is to be entering into a property sale. Our property buying service allows you to focus on your health as we buy your property swiftly for cash. The process is seamless and stress free.
Broken chain
We can help by stepping in and completing fast on a transaction that's collapsed. Saving you from disappointment and further property woes. Broken chains are a thing of the past with Property Escape.
Buying new home
If you're reliant on selling your home to buy your next one, Property Escape can give you that certainty. Don't miss out due to a broken chain and relying on unreliable estate agents.
End of mortgage term
As the end of your mortgage draws nearer you're likely looking at some large bills to pay. We can buy your property completing quicker than most, so this doesn't come into play.
Emigration
Swapping the UK for a place in the sun? Selling your property fast can become crucial to securing your dream move. We can purchase before you're due to leave or even after if that's what best suits.
Financial difficulty/debt
Property Escape can help alleviate the stress of financial problems. We take a caring, supportive, approach to these fragile situations. Should you agree to sell us your property we will liaise with creditors on your behalf to buy you time to meet your payments pending the completion of your house sale.
Facing repossession
We can jump in at the last moment to stop you getting repossessed. With a court date looming and your credit rating on the line, this can be the godsend you need. We'll buy your property discreetly for cash so you maintain the ability to purchase property in the future.
Property condition
We'll buy your property in any condition. We've purchased homes with structural issues, damp problems, rot, Japanese knotweed, right down to those that just need a light refurb or general clean. Why invest in your property if your plan is to sell it after, contact us instead.
Relocation
If all of a sudden you need to relocate, we can help, completing to a timescale that suits you. That can be before or after you have left.
Short lease
The chances of an open market sale for a property with a short lease are pretty slim. Regardless of how low your lease is we will be willing to make you a cash offer and buy.
Tenant issue
Tenants can be the bane of your life at all the wrong times. If your having difficulties with the person living in your property and are unable to go through the tediously long eviction process, we will buy with the tenant in situ.
We are regulated by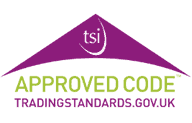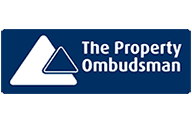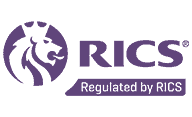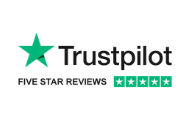 We're a highly regulated quick house sale buyer and are members of NAPB, RICS and the Property Ombudsman. We're always striving to do more for our clients. With this level of accreditation, you can trust you're in ultra safe hands.
FAQ's
Read our FAQ's section for answers to your most burning questions
Property Escape buys property in both England and Wales. We don't discount any location so wherever it is you live we can help you.
No, instantly proceed-able, cash offers is what we do best! It's all we do! Therefore, you won't be relying on someone else's onward move and being a successful purchaser. We'll buy your property in as fast as 7 days so you can move on with your lives!
Typically we pay up to 80% of the estimated market value of your property. No one property is ever the same, so this could be more. We will always offer you a fair price for what is a direct, hassle free, sale.
We will have an offer over to you within 24 hours. You can call us on 020 or fill in our online valuation form.
Can't find the answer you are looking for?
Please get in touch with an queries you have
Are you ready to sell?
Fill in the form below and we'll get back to you within 24 hours with a cash offer