Sell Your House Fast In High Wycombe
Sell your house quickly for cash in High Wycombe
Here at Property Escape, we can help you achieve a fast cash sale regardless of your circumstances. High Wycombe is an area we know well, perfectly situated on the cusp of the chilterns and only a short drive from London. Upon receiving your full property details we can make you a fast, non obligation offer. It's important you're accurate about the condition and description of your property so we can make sure our offer is accurate first time round.
Whether you have a flat with lease length that's running low, a tenant in situ, a house in disrepair or any other problems relating to your property, don't hesitate in reaching out to us. We specialise in dealing with complex property issues and resolving them internally This enables us to purchase your property regardless of the issue.
How to sell your house fast in High Wycombe
Selling your property through an estate agents is a stressful yet not always fruitful process. How would you like to take away the uncertainty and have a property sale guaranteed? You're in the right place, this is exactly what Property Escape can do for you.
We've purchased properties in as fast as 3 days, albeit you're typically looking at a 7-21 day period. We can go as fast or as slow as you need us to and will happily give you some free property advise should our services not be for you. Fill in the form to the right with your property details and we can get you started!
Get a free cash offer
Submit the form below and we'll respond with a cash offer within 24 hours
The Types Of Properties We Purchase
We purchase property throughout all of High Wycombe and the surrounding areas. We typically buy residential houses and flats but also own commercial property around the Cressex business park area. Feel free to reach out to us on anything at all you have to sell, we'll always put forward our best cash offer. Even if this isn't proceed-able we're happy to give you some FREE advice to help you find a buyer.
You can see below the full list of property types we purchase. If there's anything you don't see here, don't fret, we'll be sure to still be interested.
– Flats & maisonettes
– Semi & detached houses
– Offices, retail and warehouses
– Pubs
– Land
– HMO's
– Serviced accommodation
– Bungalows
– Miscellaneous properties (churches, youth hostels, petrol stations, nightclubs)
The benefits of selling your house fast in High Wycombe
Perhaps you're looking to move from a busy High Wycombe town centre flat and into the more scenic and peaceful Hughenden Valley area. Whatever the particulars of your move, getting it done quickly and stress-free can be optimal in many regards. Why go through the long winded, unreliable, estate agency route when you don't have to! A few of the benefit of a fast sale are:
– Receive cash in your bank in as quick as 7 days
– Keep your sale private so tenants, family, friends are all oblivious to you selling.
– Not becoming victim to a property sale falling through. There's nothing more demoralising.
– Not missing out on your dream next home. Using cash house buyers like ourselves gives you the certainty you need.
FAQ's
Read our FAQs section for answers to your most burning questions
A property buying company provides a solution for homeowners who need to sell their property fast. All purchases are direct and made using our own cash. We've assisted on countless occasions by pulling our clients out of tight spots when they needed to achieve a super fast sale.
The sale of your property will remain strictly confidential. Your friends and family needn't know about your sale until you wish to tell them. There'll be no for sale boards nor will it be advertised in the public domain.
Absolutely nothing, we don't believe in charging for this unlike many of our competitors. We're honest and transparent with our clients and will be upfront if we feel we're not the right buyers for your situation.
We are regulated by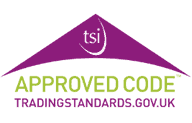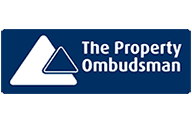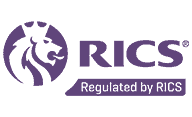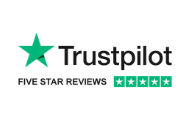 We're a highly regulated quick house sale buyer and are members of NAPB, RICS and the Property Ombudsman. We're always striving to do more for our clients. With this level of accreditation, you can trust you're in ultra safe hands.
Selling conventionally v selling with Property Escape
You can see why selling to us turns out to be the most fruitful. We're not a middle man, you'll be skipping any fees and getting a guaranteed quick sale.
Selling with estate agents
Estimated time for sale completion, 6 – 9 months
Advertised price
£100,000
Price agreed after survey
£95,000
Estate agent & solicitor fees
£91,150
Mortgage payments
£86,371
Selling with Property Escape
Estimated time for sale completion, 7 days
Advertised price
£100,000
Price agreed after survey
£80,000
Estate agent & solicitor fees
0
Can't find the answer you are looking for?
Please get in touch with any queries you have.
Are you ready to sell?
Fill in the form below and we'll get back to you within 24 hours with a cash offer