Sell Your House Fast In Bournemouth
Sell your house quickly for cash in Bournemouth
Need help achieving a quick, certain property sale? Property Escape can certainly assist in that regard! We've helped hundreds of distressed homeowners get their property sold when estate agencies have proved to be useless in doing their job! So if you're seeking to sell your house fast in Bournemouth, just pop your property details into our web form and we'll be back to you in no time. We pay cash and are happy to work to your timescales!
How to sell your house fast in Bournemouth
If you're considering taking the plunge and aren't quite there, reach out to us for a chat. It won't cost you anything and at the very least you'll walk away with some free property advice that will help in selling your property whatever route you take.
If you are keen to proceed we cover all your legal fees and there won't be any associated costs in selling your property. You'll completely avoid the stress and hassles endured through a traditional sale method.
It might be that you were in a chain and had a buyer pull out or you're moving overseas, whatever the reason, we can tailor a solution to suit your personal circumstances. We'll happily get you on your way to selling your Bournemouth property quickly in no time!
Get a free cash offer
Submit the form below and we'll respond with a cash offer within 24 hours
The Types Of Property We Buy
In the last 3 months we've helped homeowners by purchasing a 3 bed semi in Boscombe, and a sea-view penthouse apartment, all for cash. You needn't worry if your property isn't in the best condition and not suitable to sell on the open market. Property Escape will still make you a cash offer. You can see a full list of the types of properties we buy to the right.
Commercial Property
Flats & maisonettes
Terraced houses
Semi detached & detached houses
Land
Freehold ground rents
HMO's
Serviced accommodation
Why A Fast Sale Might Be Suitable For You
Our last purchase was a 2 bedroom maisonette in the Westbourne area of Bournemouth. We have all the local knowledge and know how to acquire your property, where-ever it maybe in Bournemouth, quickly for cash.
There are a whole host of reasons our services could be useful to you. Where else can you sell your property in just 7 days?! Some of the more regular circumstance we come across include:
Inheriting a property
Unexpected financial troubles
Upsizing or downsizing
Properties with short leases that can't be sold on the open market
Properties that are in a state of disrepair
FAQ's
Read our FAQs section for answers to your most burning questions
We are regulated by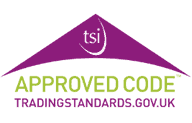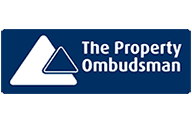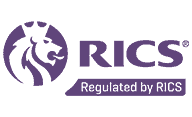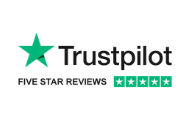 We're a highly regulated quick house sale buyer and are members of NAPB, RICS and the Property Ombudsman. We're always striving to do more for our clients. With this level of accreditation, you can trust you're in ultra safe hands.
Selling conventionally v selling with Property Escape
You can see why selling to us turns out to be the most fruitful. We're not a middle man, you'll be skipping any fees and getting a guaranteed quick sale.
Selling with estate agents
Estimated time for sale completion, 6 – 9 months
Advertised price
£100,000
Price agreed after survey
£95,000
Estate agent & solicitor fees
£91,150
Mortgage payments
£86,371
Selling with Property Escape
Estimated time for sale completion, 7 days
Advertised price
£100,000
Price agreed after survey
£80,000
Estate agent & solicitor fees
0
Can't find the answer you are looking for?
Please get in touch with any queries you have.
Are you ready to sell?
Fill in the form below and we'll get back to you within 24 hours with a cash offer