Sell Your House Fast In Aylesbury
Sell your house quickly for cash in Aylesbury
At Property Escape, we do as our name suggests, help you escape from your property woes. If you're from Bucks and need to sell your house fast in Aylesbury, we can certainly be of service. With an in-depth local market knowledge and the contacts on the ground, we're extremely well placed to put forward out quick buy offer or explore other options with. We just need a few details of your property to get started, so fill in the form to the right to get the buying process started.
How to sell your house fast in Aylesbury
The process couldn't be more straightforward, we just need all the relevant property details and we can put forward our best cash offer. The proceeds of your sale can be with you in as quick as 7 days permitting you to move on with your lives. Should you need longer that's also ok. We can time our purchase to suit your onward move.
Even if our fast cash offer isn't proceed-able there's a whole host of other options we can offer to assist in the house sale process. We've guided many past clients successfully through the auction process, often achieving more than they could have hoped! We're confident, in one way or another, we can help you achieve your property goals.
Get a free cash offer
Submit the form below and we'll respond with a cash offer within 24 hours
The situations Property Escape help in
There are all kinds of reasons for selling a property, some more urgent than others. Whatever your reason, Property Escape endeavours to help! There's yet to be a time we've not been able to assist. We can structure a purchase in multiple ways to accommodate what you require as our client. A few of the reasons you maybe looking to sell include:
– You've inherited a property and need to sell fast as the bills are mounting.
– You're moving abroad to enjoy a well earned retirement.
– You have financial difficulties and need a fast cash injection.
– Your property has structural issues and isn't mortgageable
– You've been through a recent divorce and need to sell the family home.
The benefits of selling your Aylesbury property fast
There's nothing worse than having a property you need to sell when you're working to a tight timescale. Whilst putting your property on the open market is the most appealing avenue, there's no guarantees you'll get the interest you need to achieve a quick sale. Cash buying companies are a great option to secure a sale that aligns with your plans.
Some of the benefits include:
– Avoiding getting caught up in chains. One in three house sales in the UK fall through, an alarming statistic quite frankly!
– Receiving the funds you need in under 7 days. This is an impossibility through an estate agent.
– Selling hassle and stress-free. You'll be guided through the sales process and don't have anything asked of you over and above providing your information
– Complete privacy with your transaction. We don't need to visit your property or erect any 'for sale' boards. Your house sale will be confidential.
FAQ's
Read our FAQs section for answers to your most burning questions
We're happy to buy properties in any condition, no amount of damage will put us off. We just ask for complete transparency so we can provide an accurate valuation swiftly.
We don't discount any properties and will always put forward an offer for something you have to sell. Some of the types of properties we buy are: bungalows, flats, maisonettes, terraced houses, semi&detached properties, land, retail, offices and warehouses. Should you have something more unusual it'll certainly still be of interest.
Absolutely nothing, we don't believe in charging for this unlike many of our competitors. We're honest and transparent with our clients and will be upfront if we feel we're not the right buyers for your situation.
We are regulated by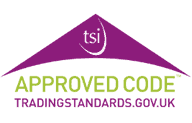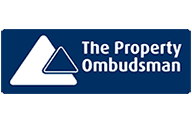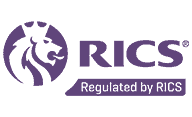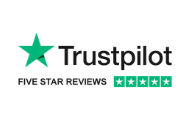 We're a highly regulated quick house sale buyer and are members of NAPB, RICS and the Property Ombudsman. We're always striving to do more for our clients. With this level of accreditation, you can trust you're in ultra safe hands.
Selling conventionally v selling with Property Escape
You can see why selling to us turns out to be the most fruitful. We're not a middle man, you'll be skipping any fees and getting a guaranteed quick sale.
Selling with estate agents
Estimated time for sale completion, 6 – 9 months
Advertised price
£100,000
Price agreed after survey
£95,000
Estate agent & solicitor fees
£91,150
Mortgage payments
£86,371
Selling with Property Escape
Estimated time for sale completion, 7 days
Advertised price
£100,000
Price agreed after survey
£80,000
Estate agent & solicitor fees
0
Can't find the answer you are looking for?
Please get in touch with any queries you have.
Are you ready to sell?
Fill in the form below and we'll get back to you within 24 hours with a cash offer